Web to print for Large format Printing
Set up your products with ease using our large format pricing engine.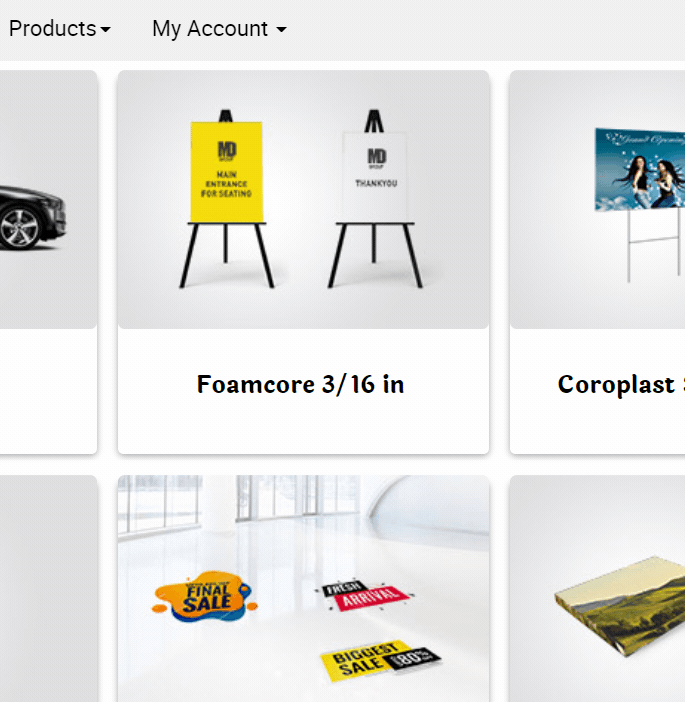 Preconfigured Large Format Pricing
Our pricing engine includes support for large format products, with all of our editions coming preconfigured with a variety of products to get you started.
Banners, coroplast signs, oversized posters; give live pricing on these products and more with easy to set up pricing based on calculations you're used to.
Give your clients live pricing on your large format products, and allow them to choose from preset sizes, choose their dimensions from a drop down menu or simply enter in their width and height.
Wide format pricing that works how you want it to
You'll be able to include media and printing costs in your pricing through a variety of measurements:
Product Quantity
Product Area
Product Perimeter
Using a variety of units:
Square foot (rounded up)
Square foot (fractional)
Square inch
We've got simple examples and videos for you to follow so you can get any product set up quickly.