Dynamic Document Publishing That's
Easy, Quick, Simple, Fast
Create online editable templates from your Adobe InDesign™ files in seconds.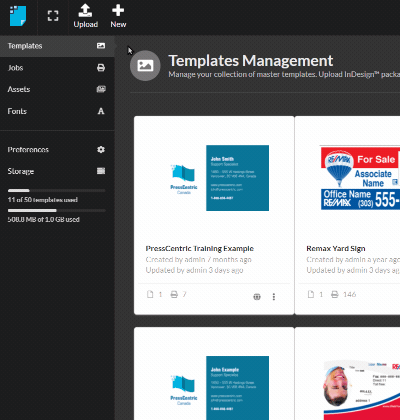 Powerful, Flexible, and Super Easy to Use.
Our new proprietary online design tool is the leading edge in enabling end user product customization. It has never been easier to enable your clients to generate their own proofs and press ready files without them ever leaving your website storefront.
Create online editable templates with output that is guaranteed to match brand guidelines
Create complicated rules to automatically format client input with no programming experience required
Complete control over both preview proof and press ready output
Maintain brand guidelines with complete control over the end user editing experience
Advanced text formatting allows gives more complex editing options to the clients who need them
Fully integrated with our shopping cart and order management system
Clients can return to edit their designs and reorder them in the future
Automatic QR code generation
Easy Asset and Font Management
Create multiple sets of prefilled values or layouts for clients to choose from
Make your InDesign™ templates immediately editable online
We've solved one of the most common and costly problems printers encounter when they deploy web to print systems – conversion of in house graphic files into customizable web to print templates.
While servicing corporate clients print companies often accumulate hundreds of templates in Adobe InDesign™; It can take weeks or even months, and thousands of dollars in labor to convert these templates into a proprietary format so that they can be used by an online designer.
Not anymore – we've built a bridge from your desktop to your storefront so that your Adobe InDesign™ documents can be easily converted in bulk, and assigned to online products in our system almost immediately. You can upload and convert hundreds of files in minutes, with an intuitive process designed to be so simple that any operator can understand it quickly, and work in a familiar environment using the industry standard software.
Create online editable templates from your Adobe InDesign™ files in seconds.
Bulk upload option allows you to convert hundreds of templates automatically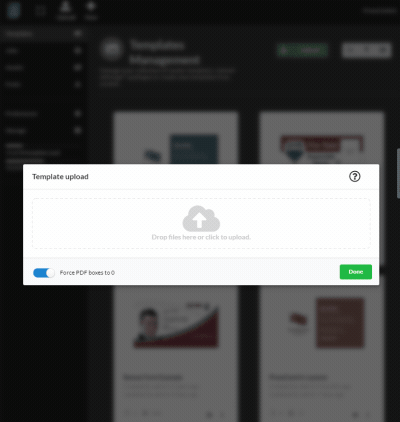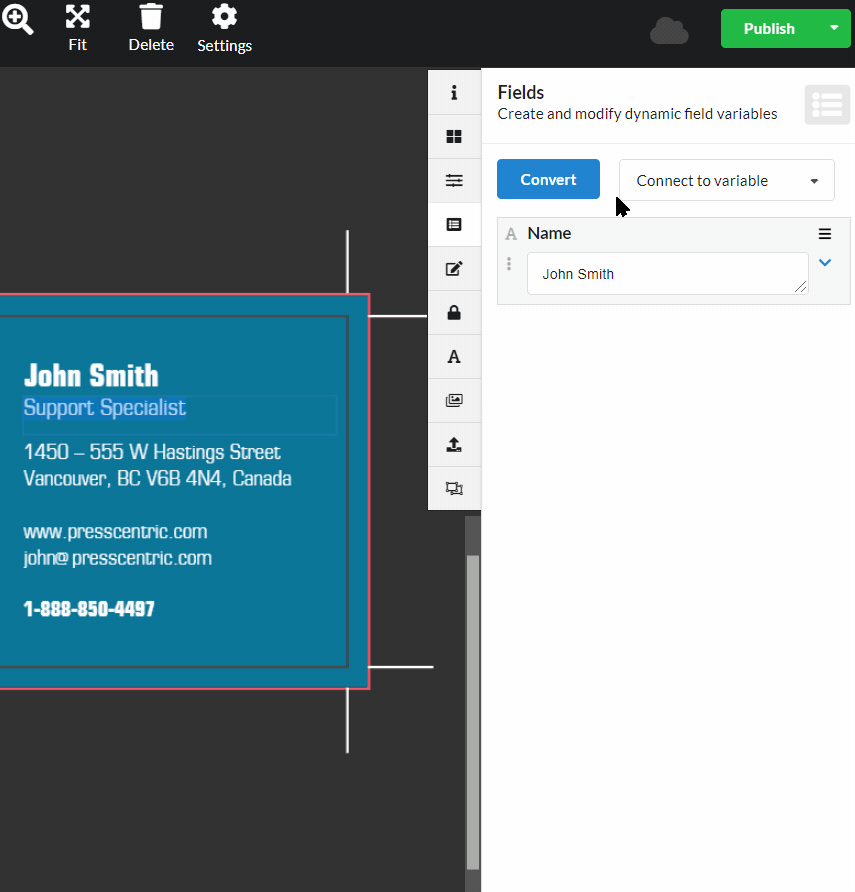 Personalization options to better serve your clients
Our system allows a combination of both simple form based input, and advanced text editing and formatting; you can choose how complex your end user experience is, and can easily define complicated rules to control that experience with no programming knowledge necessary.
With our permissions suite you can easily define which part of the template is editable, and where the client has access to more advanced editing options.
Automatic text formatting and smart scaling keeps your PDF output consistent with brand guidelines.
With complete control over your end user editing experience and PDF output, you can minimize wasted operator time and ensure no further action is required to get press ready files.
Fully responsive mobile editing experience
Users are expecting to be able to edit and order on a mobile device, and our system is fully responsive to accommodate them.
Ensure your clients can quickly and easily get proofs and order wherever they are.
Mobile editing experience that responds to the users device
Clients can quickly generate proofs from their cell phone or tablet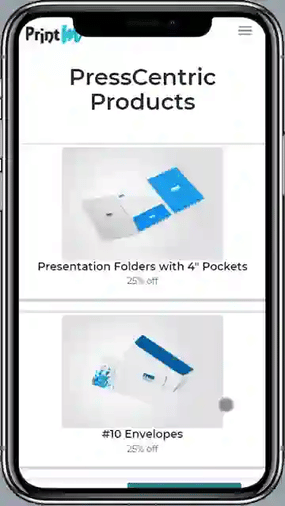 Book a demonstration
Fill your details below and a product specialist will show you our tools in action