Our Platform
The PressCentric platform is designed to enable printers and print brokers to manage daily business and drive sales with unprecedented efficiency.
The solution is all about growing your business while driving down costs – with tools like Web-to-Print automation and Metrix™ Imposition Software.
It facilitates every aspect of the printing business – from order processing and billing to production and shipping.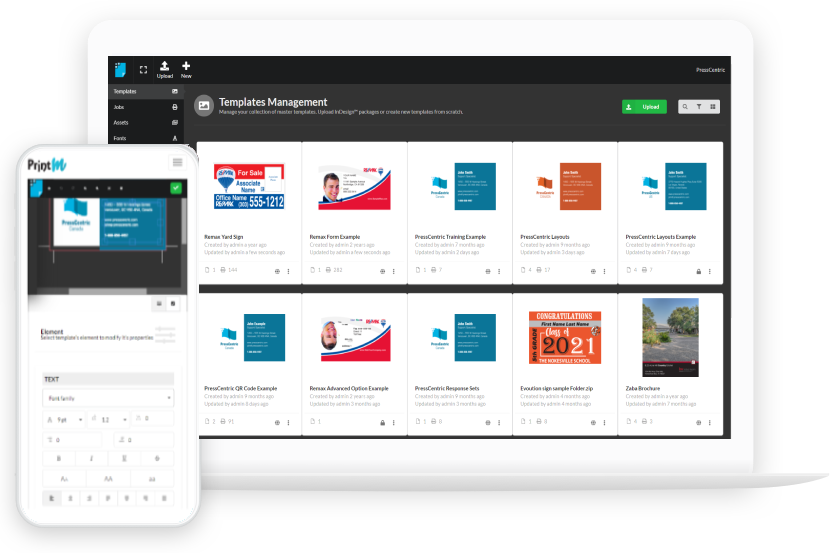 An online solution – at a fraction of the cost
Traditionally, it was very time-consuming and expensive for a printer to create, deploy, maintain and optimize both B2C and B2B online storefronts
Not anymore. PressCentric provides a comprehensive solution at a fraction of the cost of traditional web-to-print systems.
Here is what PressCentric does for you